| | |
| --- | --- |
| | |
Birla Science Museum
Welcome to a mind- boggling adventure into the mysterious world of science and explore the scientific enigma at the B.M. Birla Science Center. It is located in the heart of the picturesque city of Hyderabad on the panoramic hillock of Naubat Pahad, surrounded by gardens. Overlooking the beautiful Hussainsagar and commanding an immaculate view of the marble clad Venkateshwara Temple, the center exalts in its tremendous prestige and popularity both for its splendid architecture and its novelty.
Coming out of the B.M. Birla Science Center, one feels very happy and, of course, enlightened on a plethora of scientific questions. One also gets a better understanding of the principles that guide our day to day activities. The Science Center is truly a place for the dissemination of scientific awareness which continues to mold the masses into bright future citizens. No wonder it is called by some as "an everyman's university" !
Well, that's not all. Once you are out of the Birla Science Center, watch out ! Another center of tourist attraction - the exotic Birla Mandir invites your attention !!
Birla Science Museum
The Birla Science Center houses a number of sections such as a Planetarium, a Science Museum, the Center for Applicable Mathematics and Computer Sciences, a Science projects division and so on.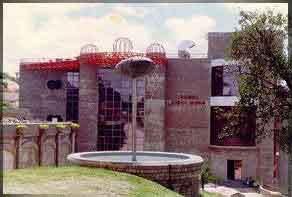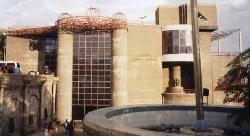 Hyderabad Places
Monuments
SiteSeeing
Parks
Worshipping Places
Recreation Places