| | |
| --- | --- |
| | |
Birla Planetarium - Exploring the mysteries of Cosmos
The Birla Planetarium, a beautiful dome- shaped monument is a hitech planetarium in the country. Opened for public view on 8th September 1985 by the then Chief Minister of Andhra Pradesh, Shri N.T. Rama Rao, it is one of the marvellous contributions to the innovation and growth of scientific projects in the country.The Planetarium presents daily sky shows (both in Telugu and English) unfolding various aspects of the Cosmos, the bountiful mysteries of the Universe, the comets, the Hubble Space Telescope, eclipses, the puzzling Unidentified Flying Objects and of course, the very recent clash of the Titans.
Visitors to the Birla Planetarium will have a thrilling experience during the sky shows. Just as the sky show begins, for a few seconds the visitors are transported into the galaxy as they watch a large umbrella of an open dark sky with shining stars looking down upon them. The stimulating sound effects to give the feel of being in outerspace, adds to the thrill and excitement.
The Planetarium is one of the busiest and most visited in the world. It has a better rating than other planetaria in the world like those in Europe, USA, Australia, Far East and elsewhere. The Planetarium is really an inspiration for millions to turn to science!
Birla Planetarium
Located in Vanasthali-puram, about 15 kilometers from the center of the town, It is maintained by the Forest Department and is not a part of city-town.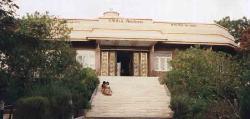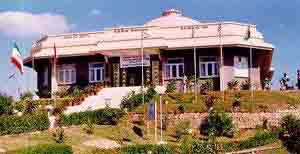 Hyderabad Places
Monuments
SiteSeeing
Parks
Worshipping Places
Recreation Places