| | |
| --- | --- |
| | |
Gandipet
Whether it is summer or winter, the one place that is crowded with streaming visitors is Osman Sagar, popularly known as Gandipet. It is a beautiful lake located 20 kms west of Hyderabad city. This water body was formed as a result of damming of the river Moosi in 1920 by Mir Osman Ali Khan. The idea was to supply water to the then Hyderabad. The lake is spread over an area of 46 square kilometers and is the main drinking water for the twin cities of Hyderabad and Secunderabad.
Throughout the year - weekdays or weekends - Gandipet beckons holidayers from every nook and corner of the twin cities. Anyone visiting Gandipet is pleased to see a vast stretch of placid water that shimmer like gold with the rays of the morning sun. The breeze is cool and soothing and the ambience, serene. Sprawling lawns with colorful flora and youthful trees towards the lower side of the dam make the place picturesque. The lake offers boating facilities to the visitors who look forward to an ideal joyride.
Most picknickers who come with family and friends to Gandipet spend a whole day here revelling with food, playing games and having a lot of entertainment. Usually people carry delicious special varieties of food to Gandipet. This apart, they also buy snacks and drinks from the only cafeteria at the place. There are some visitors who stay overnight at Gandipet not being content with a whole day's adventure. The Andhra Pradesh Tourism provides a guest house called "Sagar Mahal" which was the summer resort of the erstwhile Nizam. It has about ten double rooms, food is also arranged.
Most people also visit Gandipet after the rainy season when the reservoir is full. In this period swimming and boat riding are a common sight. Some students from nearby colleges come to Gandipet for a different purpose. For ragging! The students bring along their juniors and have a good interaction. They have fun and at the same time get to know each other better.
The Andhra Pradesh Travel and Tourism Development Corporation has included Gandipet as part of the special sight seeing tour for tourists visiting the place.
Gandipet
Gandipet is the most sought after picnic spot for Hyderabadis. It has been developed as a public recreation area with well laid out lush green gardens and swimming pool..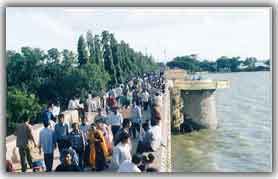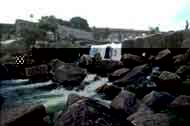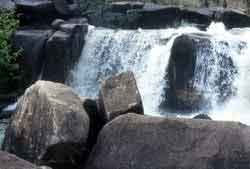 Hyderabad Places
Monuments
SiteSeeing
Parks
Worshipping Places
Recreation Places