| | |
| --- | --- |
| | |
HiTech City
The HiTec city is a cylindrical building meant for IT firms. It was built by L&T, who are well known in India for their excellent construction. They also built Heritage Foods buildings. A new phase of the plan is getting ready, another building by L&T.
This area is considered Hyderabad's silicon valley and has in fact been named Cyberabad. Lots of new buildings are popping up here and there around the Hi Tec city --- all connected with IT. All the same, once bandwidth is sufficient, several US firms are likely to locate a part of their operations here. As a matter of fact given the cheap real estate and other costs, plus large numbers of computer savvy manpower, if not nerds, it is an attractive proposition for CEO's looking all the time at the bottom line. Then for backoffice and support ops, there is the huge employable pool of english speaking office staff who seem to easily learn regional accents (like american, strine) in addition to their telugish.
But still the other amenities to make it an attractive place to stay for global IT staff -- like education for kids, entertainment and so on are a long way off in Hyderabad. Supermarkets are coming up at speed, though. Companies like Wipro are shifting some of their operations to Hyderabad from Bangalore.
HiTech City
The Film City, in company with the Cybercity, has put Hyderabad on the map of the world. In short, it is a film-maker's dream and a tourist's idea of a paradise.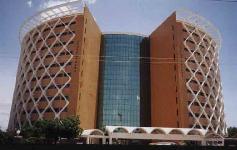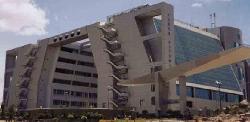 Hyderabad Places
Monuments
SiteSeeing
Parks
Worshipping Places
Recreation Places