| | |
| --- | --- |
| | |
Dhola-ri-Dhani
M/s.Gupta's Hotel & Motels have created "An Ethnic Rajasthani Village" at Kompally on Medchal Highway under the banner of "DHOLA-RI-DHANI" just 11km away from Secunderabad.
The Majestic entrance opens the door to a word of folk love and culture, an Ethnic fantasy a culmination of the images and dreams of a visitors to experience the true Rajasthani life style. In the evening the whole village is lit up with 2000 lanterns and village fair goes on with complete zest.
Introducing Dhola-ri-Dhani to explore the concept of 'Film Shooting'. Dhola-ri-Dhani is an ideal place for film shooting too. We have perfect settings with beautiful locations as required for a good film. Many super hit films like Kanyadanam, Sivayya, Suryavansham, Chandralekha etc. people and is also a major locate for film shooting.
POOL SIDE
A grand pool angle with beauty of Rajasthan spread all around you. The beautifully laid out swimming pool with cool breeze invites you to splash off this summer in style.
PANCHADEVA MANDIR
The open-air temple quadra angle providing a serene atmosphere. Specially made Chhatris at corner and center. Best for holding Religious Festivals. Wedding Ceremonies. Jagarans & Pooja.
MAAN MANUHAR
You can get a taste of Royal Rajasthani Chowki style Dining Hall. And a tastefully decorated restaurant SANGRI on the top floor, specially Designed to host kitty Parties, Family, Get-Together. Club Meetings & Informal Gatherings.
COTTAGES
Designed especially for Get togethers,Parties, Weddings and Receptions. Cottages for staying purpose are being constucted, thereby making this place a complete Resort.
TAKSHILA
The Conference Hall with the perfect anbience for making your Meeting, Seminars, AGM's, Parties, or Just Get together a great success.
GHUMAR JHUMAR
A large open air amphitheatre. And an in-built-stage. Can be used for Fund Raising show. Seminars Conferences, Competitions performing plays, Dances, Puppet shows and other variety Programmes.
KATHPUTLI
The Amphitheatre is well Designed for performing plays, Dances, Puppet shows and other variety Programmes.
JODHPUR HUT
A mini handicrafts mela with crafts depicting the Rajasthani culture. You will really be amazed at the range of products on display. The member are also allowed to display their handicrafts.
LAKE SIDE
An enchanting view of the lovely lake side. Enhancing your joys of celebrations. Ideal Corparate Picnics. School / College Picnics. Staff Picnics & Delegate Dinners. Dinners, Boating facilities also available.
LAWNS
The lush green large spacious & cool lawns at once floor you. Suited for Wedding Reception. Large Banquets AGM & Melas.
Dhola-ri-Dhani
Dhola-ri-Dhani
Ethnic Rajasthani Village,
Kompally Village,Medchal Road
(11kms. from Secunderabad),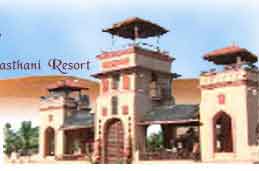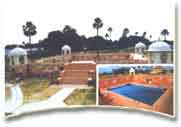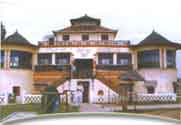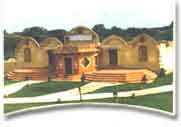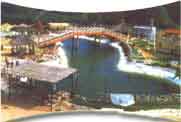 Hyderabad Places
Monuments
SiteSeeing
Parks
Worshipping Places
Recreation Places